So winter is still here and sometimes when your wearing boots, its nice to have a little extra style and warmth.  These are easy to make and don't require much wool.
Materials :  knitting needles and 100g chunky wool.  
NB: If you don't have chunky wool or want to use a thinner wool then use a smaller mm needle to match.  [I used a mixed colour wool to get this tweed effect]
Cast on 40sts
1st row : Knit 2 (K2), purl 2 (P2), repeat the K2 P2 to the end of the row
Repeat 1st row until you have about 6 inch in length and cast off
Sew the cast on and cast off edge together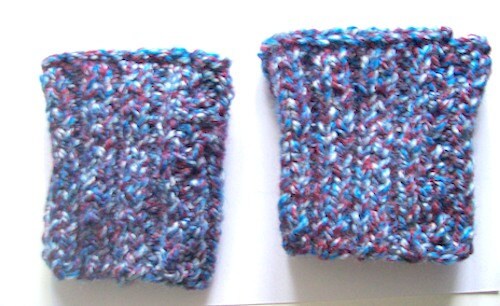 And that's it, as easy as that.  Ideal for the beginner.  If you want it longer, knit more rows until you have the length you want.  I have mine outside the boots in the photo but can wear inside as well, whatever you prefer.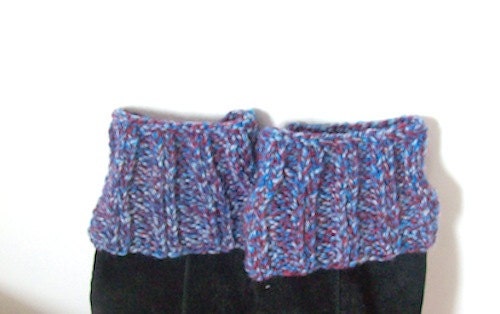 Happy knitting