The last blog post was about how to make a Frame loom at home from a picture frame to try and weave some fabric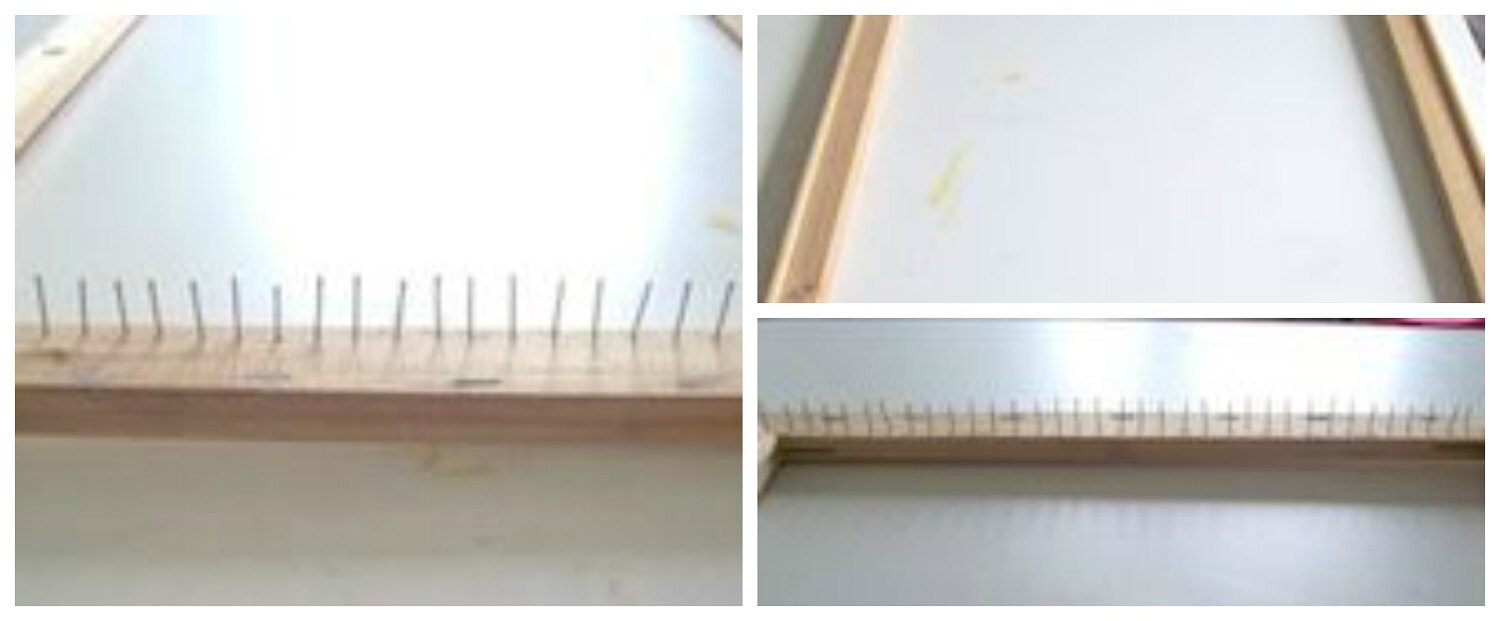 The next stage is to gather some fabrics, ribbons, wool, string, anything you want to add to your fabric to give it some texture.  Taking the different colours of double knitting wool, some ribbons and some fabric tubing material,
I started to weave in and out the long lengths of green wool (as seen in picture above).  I didn't have a proper shuttle which is used for professional weaving so I used a large sewing needle to weave in and out.
First over the longitudinal wool strips ( the warp) and then under, from left to right.  Once the full line was in place, the fabric is pushed up tightly.  This is continued with different fabrics and coloured wools until a piece of fabric begins to emerge.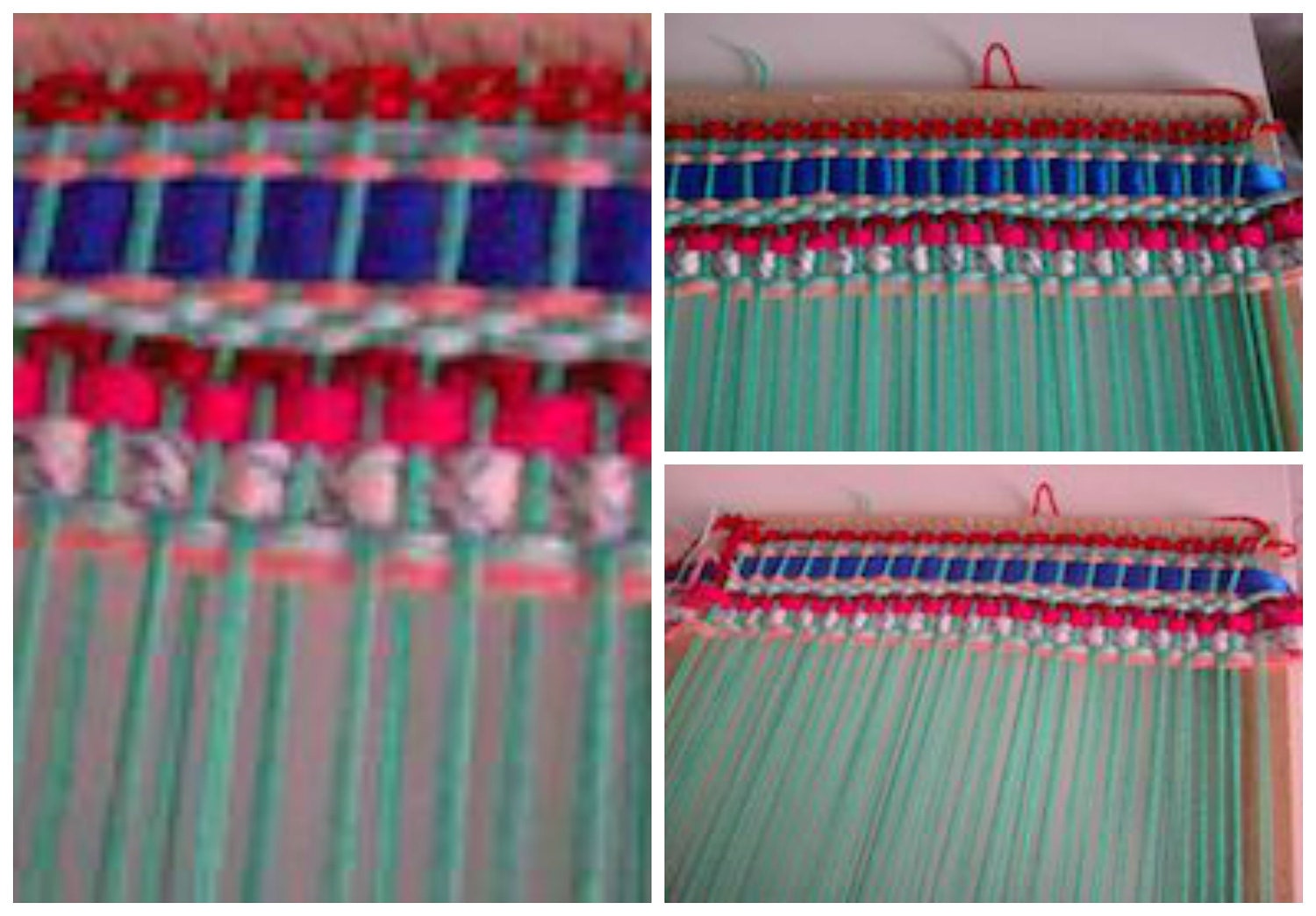 Once the fabric is finished and looks the way and length your happy with, you can start to remove the fabric from the frame by taking it off the end loops and fastening off.  You now have a wall hanging that you made yourself.